Enlighten Hosting Mac Mail SSL Support

This tutorial is design to allow you to use SSL for secure sending and receiving with your Enlighten Hosting email account.

1. - In the Mail menu click Preferences
2. – Go the Accounts tab. Select your mail.enlightenhosting.com account and then click the Outgoing Mail Server (SMTP) dropdown and select Edit SMTP Server List…
3. - Ensure the Enlighten Server is selected then go to the Advanced tab. Check the Use Secure Sockets Layer (SSL) check box and change the custom port to 465. Click OK.
4. - Select the Advanced tab and check the Use SSL Box down below.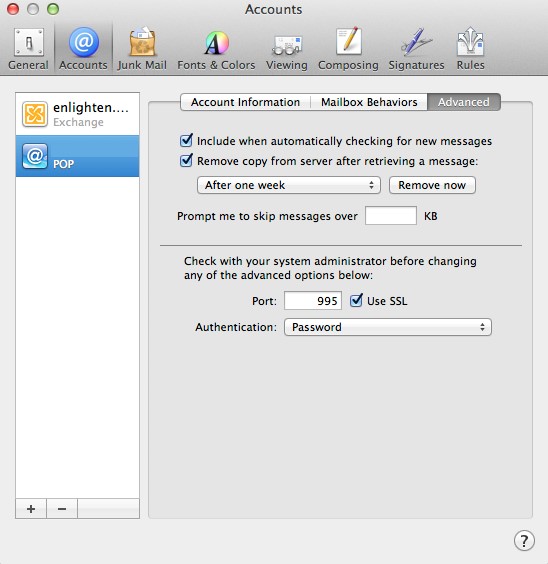 5. Exit from the Preferences menu choosing to save changes