Log in
Click Home
Click Invoices
Now you can review your invoices, and pay any that may be outstanding.
Click "Pay all" to pay them all at once.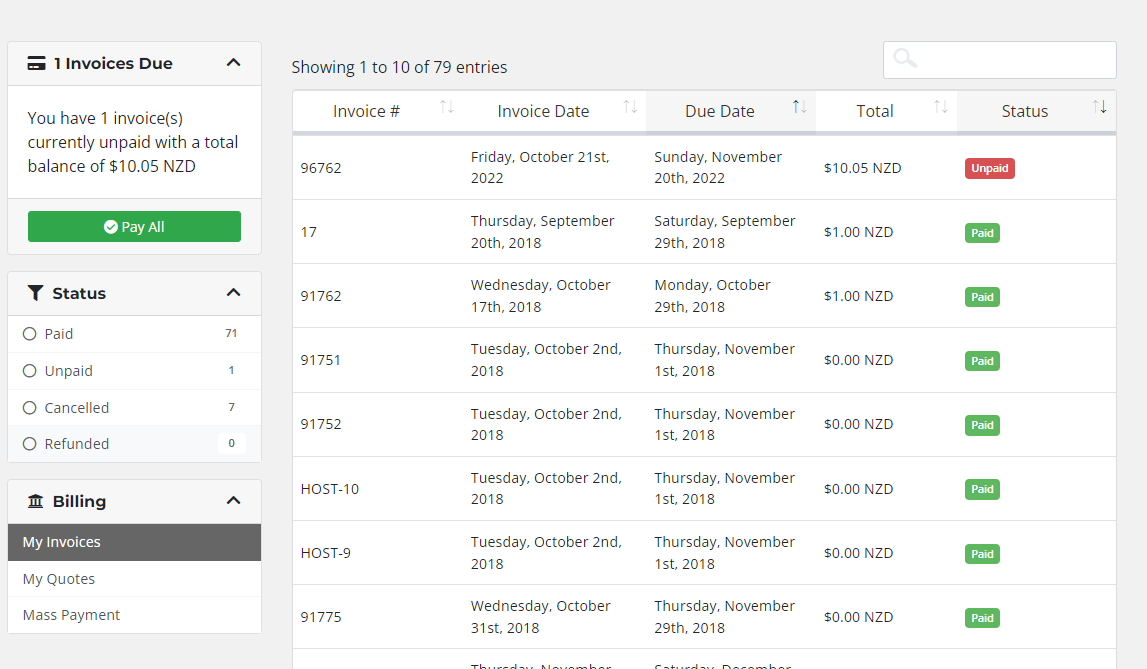 To select an individual invoice
If you select an individual invoice in the list, you can pay it online using a credit card, or get the details required to pay via a direct credit. Note that it may take us a few working days to process a direct credit - a Credit card payment is fastest.