You can create users and contacts in our system.
The main difference is that users can log in, and can be given permissions, whereas contacts can't (but you can use them to receive emails!) so you might create a user for your accounts department if you want them to log in and may payments, but you might just use a contact if you want to simply share your invoices with an email address.
Users:
Select account and then user management
Now You can invite a user, they need to have a valid email address, and accept the invitation to be activated.
Remember to click "Choose Permissions" and to set up the permissions correctly.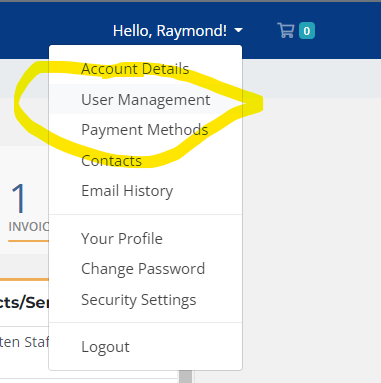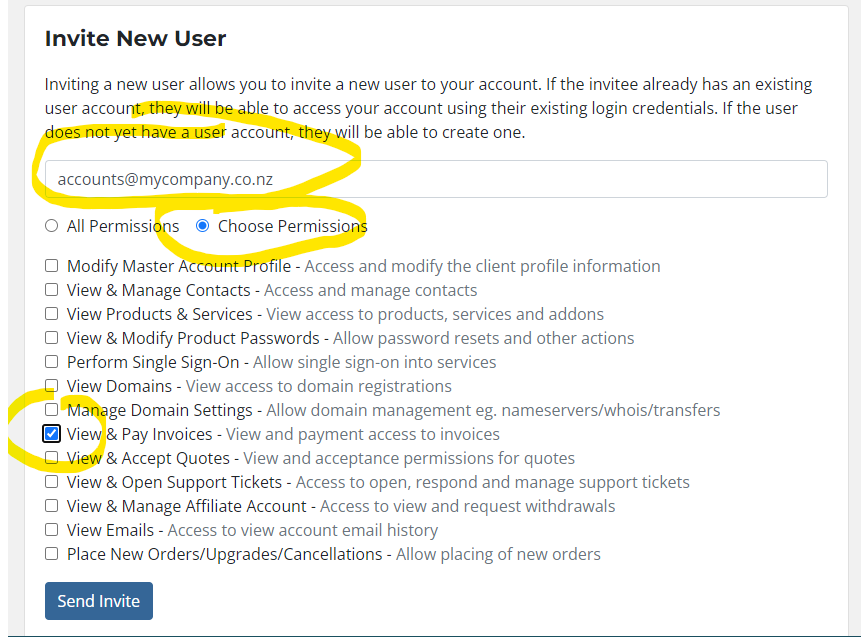 Once set up, the user can log in and act according to their permissions. be aware that View and Pay Invoices also grant access to payment methods.
2) Contacts
A simpler method is to create a contact.
Select Account and Then Contacts.
Under choose contact you can select an existing contact or pick "Add New Contact"
Now set up the contact, and make your email Preferences.
Note these are WHMCS contacts, not domain contacts. Though you can use WHMCS contacts as selections in domain contacts.