Previously called the UDAI, the auth code is used to move a domain between domain registrars. This may typically be done when a domain is sold, for example.
To obtain your domain's auth code.
Log in
Select domains
Select your domain
Click "get EPP Auth-code".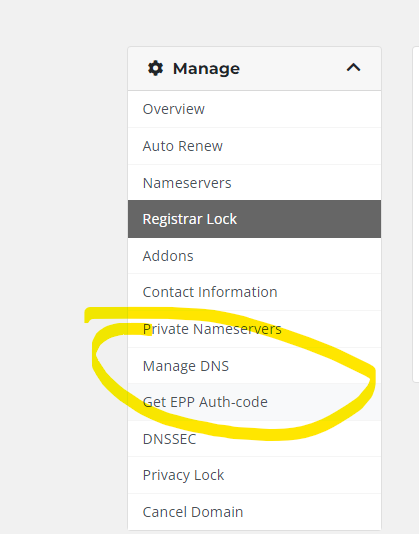 Note that clicking this will also reset the auth code.
Your new auth code will be presented. Auth codea are valid for 30 days, but can be refreshed at any time.
If you have enabled registrar lock, don't forget to disable it before using the auth code.