If you have a domain with us, you can make use of our complimentary nameservers, or your own.
To use ours:
Log in
click domains
select your domain
Click nameservers
Click "the big green button"
Note that this will work instantly, you do not need to click "Change Nameservers"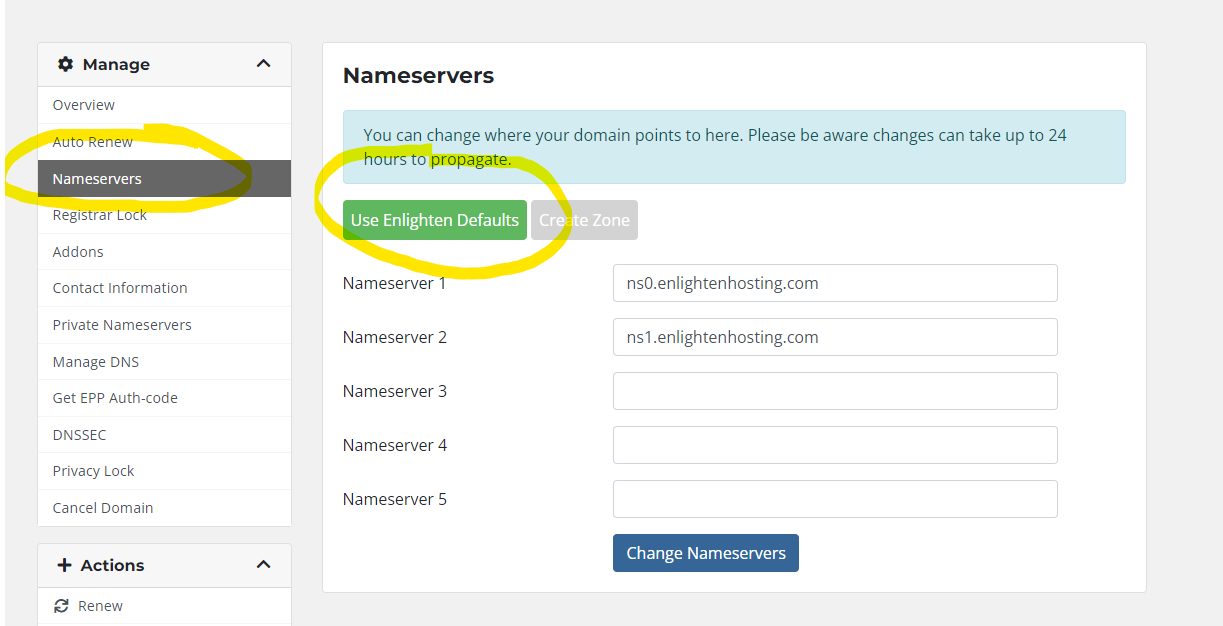 If it was not there previously "manage DNS" should now also appear as a domain property. This is where you can manage you domain's Zone files.
Also note - it can take up to a full day for the new nameservers to take hold.