Domains are configured to auto renew by default, however if you won't need this domain any more you can choose to disable this feature.
Log in
Select domains
select your domain
select Auto Renew
Review and change the option is desired.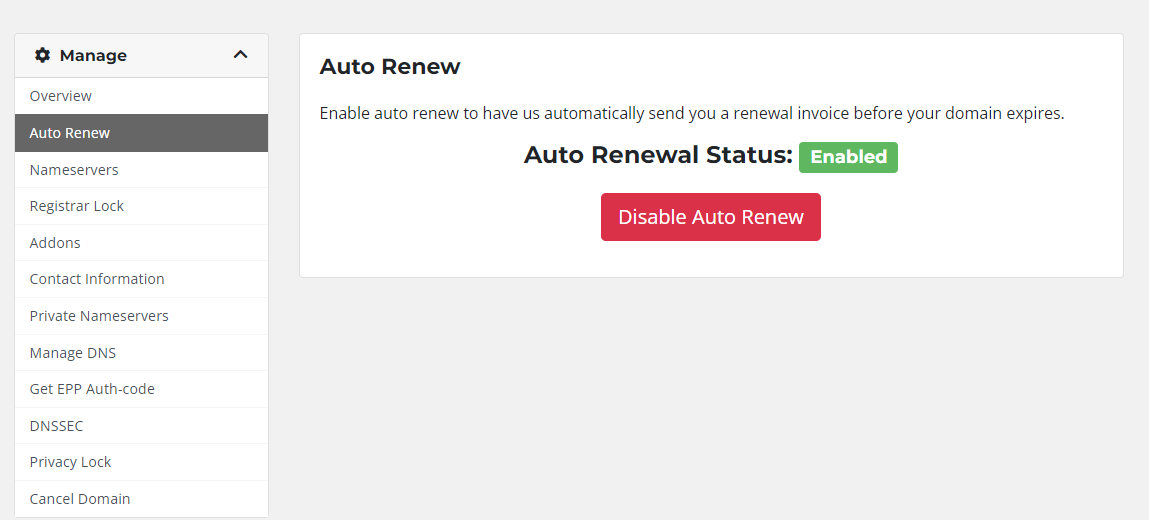 Disabling this option will prevent the domain from autorenewing the next time it comes up for expiry. It will also prevent the system from notifying you of the expiry, and making a renewal invoice.
Using this option is a nice way to retain a domain until it would normally renew, and is generally recommended over simply cancelling the domain when you no longer need it.