You can manually renew your domain at any time. This has the effect of ADDING time before the domain expires.
It does NOT cancel existing invoices, which, when paid, may extend your domain again.
You may extend your domain by 1,2, or 3 years, with a maximum domain validity of 10 years.
In an emergency, you can manually renew expired domains during the redemption period, and the pending delete period, before the domain becomes free to the public.
log in
select domains
select your domain
click renew in the lower actions pane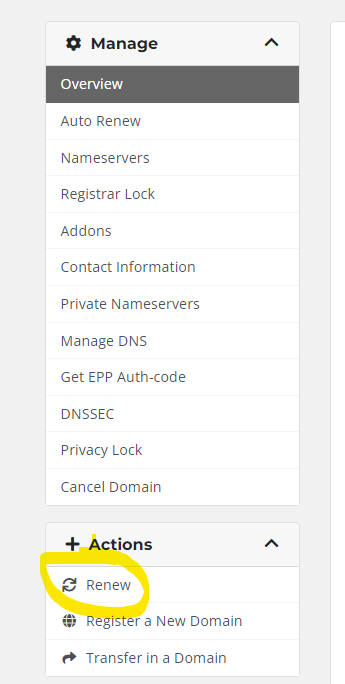 Select the desired renewal period (typically 1 year) and click add to cart.

Continue to follow the prompts. Be aware that if you choose to pay by direct credit, the domain will not become active (or be reserved for you) until it is paid for. Some exceptions apply.
If you accidentally selected direct credit and want to py by credit card, you can select billing them invoices to find and pay the invoice manually.