Changing the Outlook 2010 Outgoing mail Port
1. Select the File menu and click the Account Settings dropdown then Account Settings button.
2. Select the account you wish to enable authentication on and click Change
3. Select More settings
4. Select the Advanced tab
5. Change the Outgoing Server (SMTP) port from 25 to 366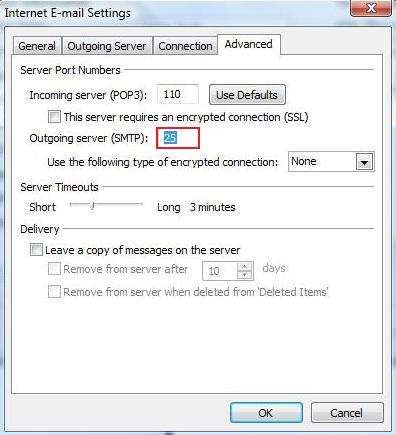 6. Select OK then Next and then Finish and you're done.