Set up Email with Outlook on Windows

1. Select the 'File' menu and click the 'Account Settings' dropdown then 'Account Settings' button.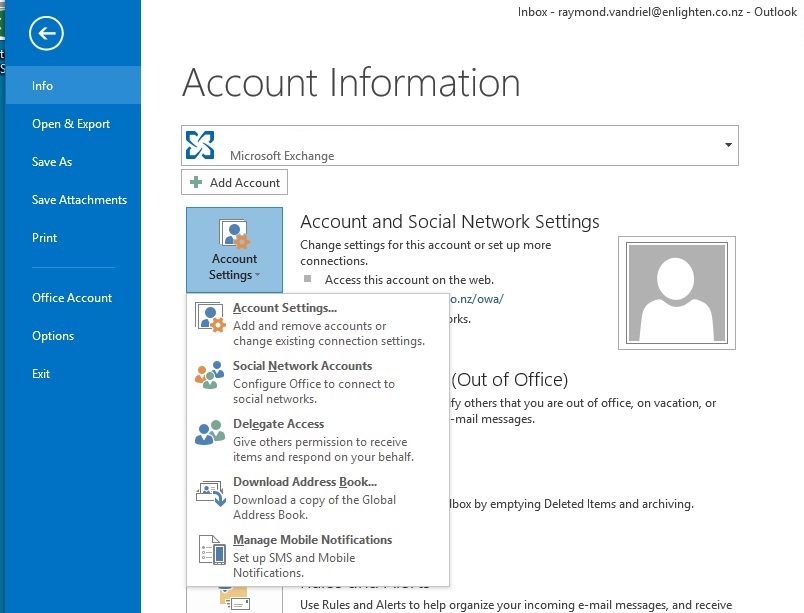 2. Select the 'New' button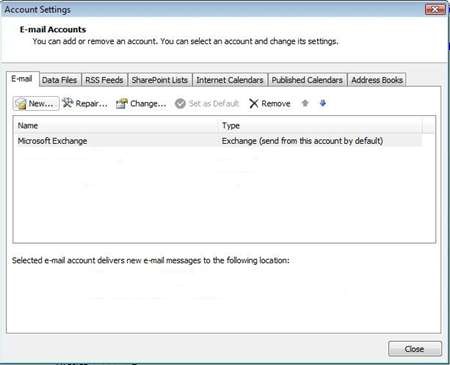 3. Select 'Manual setup or additional server types' and click 'Next'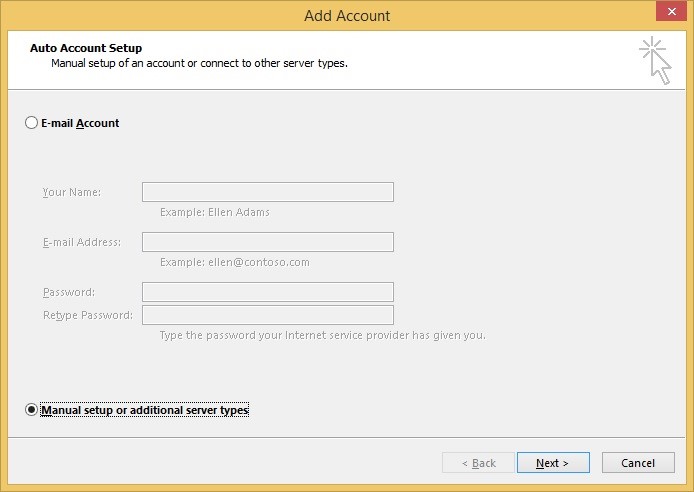 4. Select 'POP or IMAP' and click 'Next'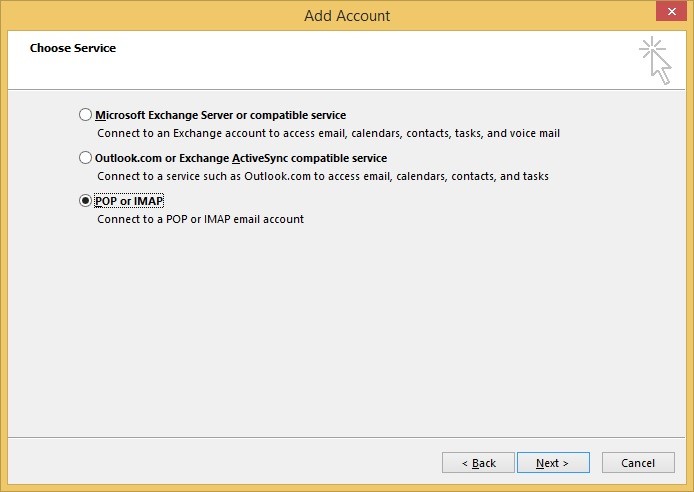 5. Fill in the required information on the screen then select 'next'.
Incoming Mail server : mail.enlightenhosting.com
Outgoing Mail Server: mail.enlightenhosting.com
Username is the full email address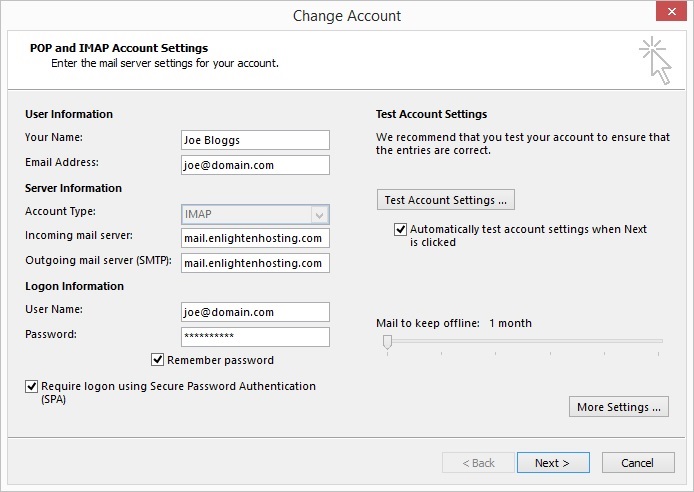 6. Specifying SMTP authentication
Click on "More Settings..."
Click on the "outgoing server" tab
Tick "My outgoing server (SMTP) requires authentication tick box
Choose the "use same settings as my incoming server" radio box if not already selected.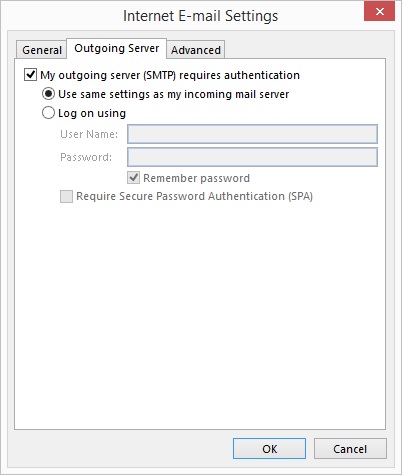 7. If you wish to use Encryption when sending and receiving mail, you may wish to try the following settings.
Click the "Advanced" tab
Enter the settings as shown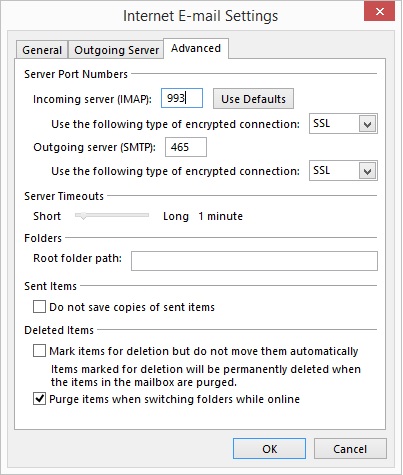 Note that pot 465 with SSL is better for outbound because some ISPs / Internet cafes / hotels etc. block port 25. You may also try port 25 with TLS, if port 465 fails.
Click "OK"
6. Select 'Next'
7. Select 'Close'
8. Select 'Finish'