Note that Outlook Sync (and Active Sync) is a licensed Add-on, and you will need to be set up to use it. Contact us to sign up for it if you'd like it or want to know more about it's capabilities.
Enlighten's mail server can be used with Outlook sync to synchronize your Calendar and other items (such as contacts and such) between your Outlook installation on your PC and our server.
This means that you can use Outlook to manage your Calendar at the office, but always get to your calendar on the road simply by going to our web-mail service.
In Conjunction with this, you may also choose ActiveSync, with which you can even sync your calendar with Outlook on an Android device, or your i-device.
It's recommended that you use a new Outlook profile to set this up the first time (and give you a chance to copy your existing Calendar).
To set up Outlook Sync
Download the Installer for Outlook sync:
https://www.icewarp.com.au/download-premise/client-applications/

Run the installer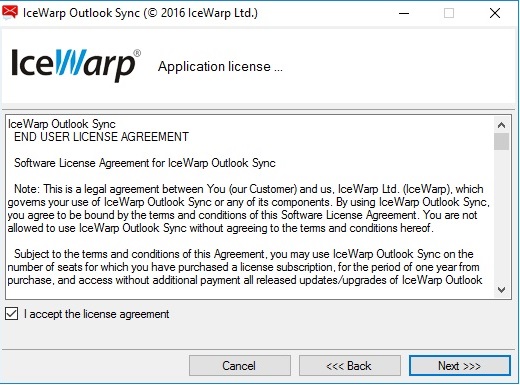 Select "current user"
click next
Enter a name for the new outlook profile,
Enter your full email address
Give the profile a friendly name
Click next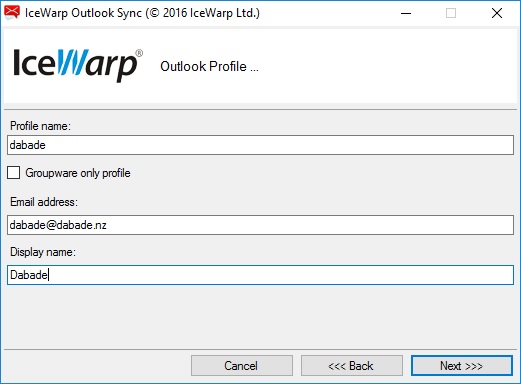 Enter your full email address
Enter your password
enter "mail.enlightenhosting.com" for the host name
enter "993" for the port number
Select SSL from the drop-down
Click test settings to verify.
Click next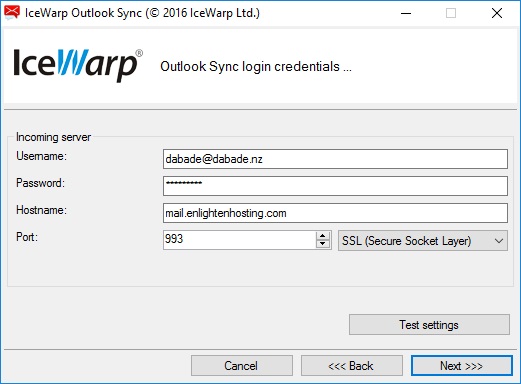 Untick "use same as incoming"
Enter your full email address
Enter your password
Enter 25 for the port
enter "Start TLS" for the protocol
Click "test settings"
Click next
Note, changing this will provide better spam protection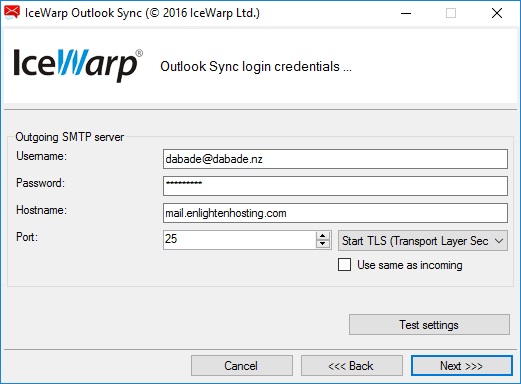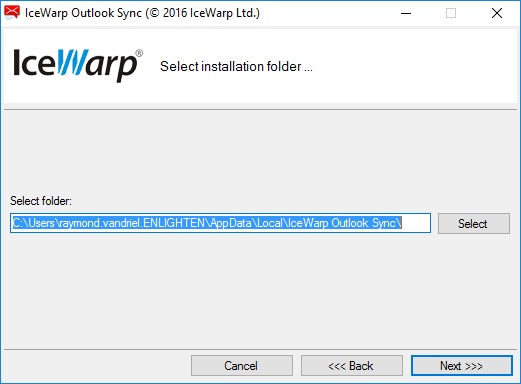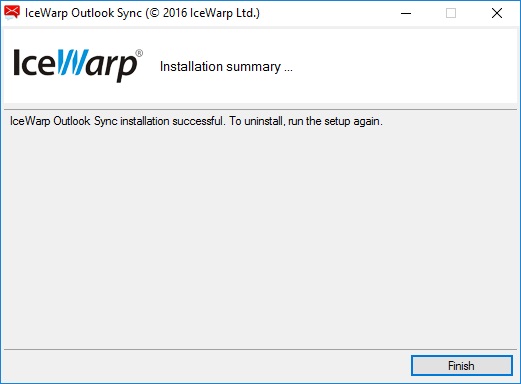 Now you can open outlook, and select the new profile to connect to your mailbox.
If you need to make changes, you will have to uninstall, and then reinstall the plug-in.
Tip: To manage Outlook profiles
Open the control panel
Click start, and type control, and select the control panel
in 'search control panel' type "mail"
Double-click the mail control panel
Tip: To move your calendar to Our mail server
search "Export and Import Calendar"